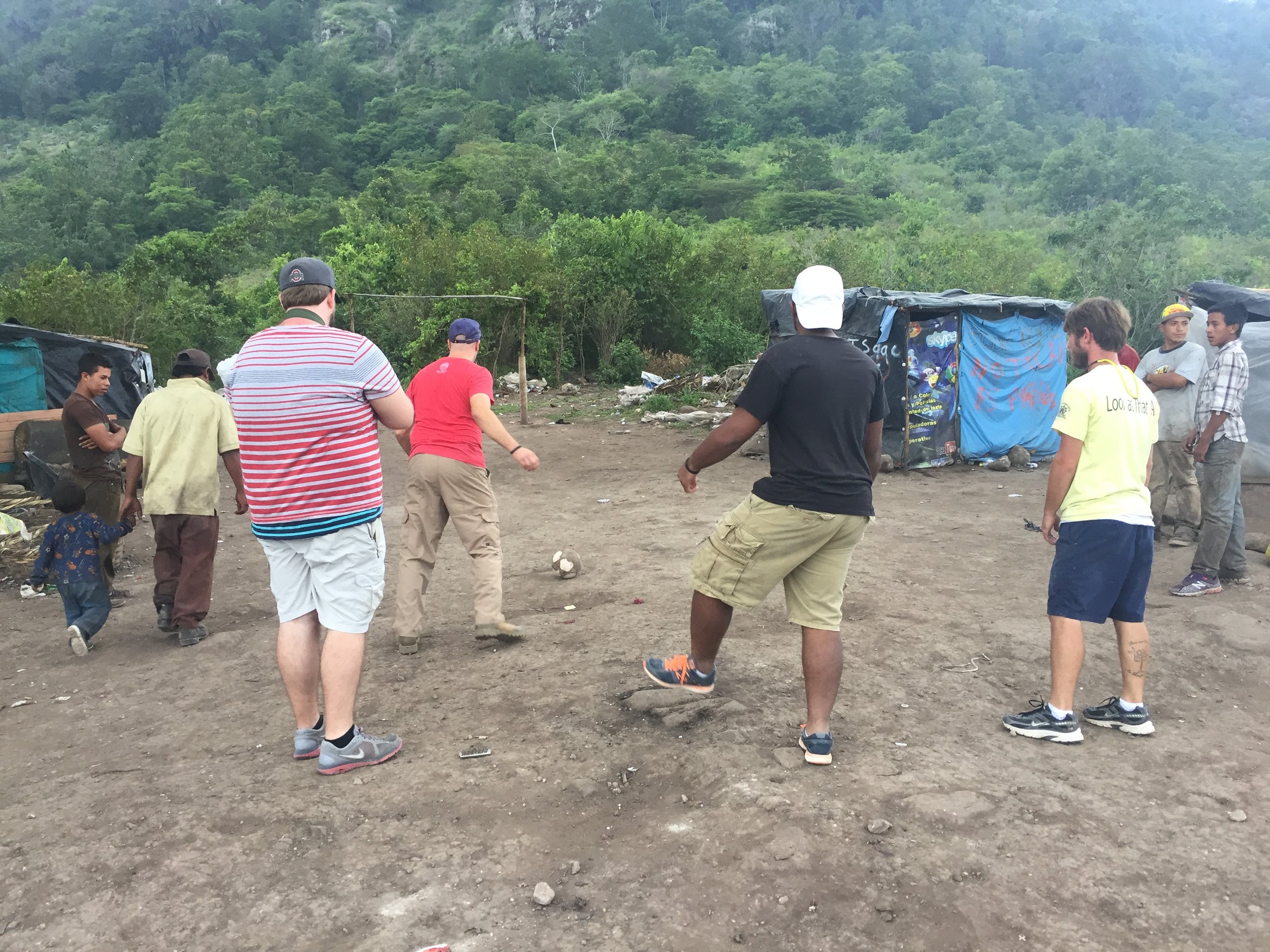 JOIN US April 13-20, 2019 FOR A SHORT TERM MISSION TRIP TO JINOTEGA, NICARAGUA. ADAM AND RANDI BLAYLOCK WILL BE OUR HOSTS FOR A WEEK OF SERVING IN THE COMMUNITIES AND DUMPS OF JINOTEGA. MISSION TEAMS WILL EXPERIENCE A WEEK OF ministering to OTHERS, BUT also A TIME TO DEEPEN THEIR PERSONAL RELATIONSHIP WITH JESUS.
WHEN: April 13-20 / WHERE: JINOTEGA, NICARAGUA / COST: $1300-$1500/PERSON
About this Trip:
Decibel Church will be traveling to Jinotega, Nicaragua with Cross Mountain Mission. This trip will have opportunities to minister to the families living in the communities and dumps of Jinotega. The team will be spending time in the community working with the local families and local church. We will partner with the work that has already been started at the Legacy Center and things of Cross Mountain Mission. While in the dumps we will be feeding the families as well as participating in fun activities with the people living there.
What does the cost include?
The trip cost per person will cover all expenses including travel, lodging, food while in Nicaragua. Each individual will be responsible for a meal while traveling to and from Nicaragua as well as any personal snacks. Our goal is to keep the cost at $1400/person, but the price may fluctuate to cover costs of flights at the time of purchase.
What are the accommodations?
Team members will be staying in a group house hosted by Adam and Randi Blaylock. Adam and Randi are missionaries full time in Nicaragua who are owners of Decibel Church.
What will we eat?
Team members will have all groceries provided and will have a variety of foods. Some local food will be served and to go lunches will be made for teams to eat while in the communities and dumps. Most all food allergies and needs can be met. We will just need to know ahead of time to make sure that we are prepared.
What should I wear?
Every team member should dress modestly and in such a way that does not draw attention to themselves. The weather in Jinotega will be in the mid 70's. Rain showers are common so packing a light rain jacket is advised.
*Trip dates and costs are approximate*
**ALL PAYMENTS ARE NON-REFUNDABLE**
TRIP REQUIREMENTS:
- Attend all team meetings (bi-weekly beginning in March)
- Valid US Passport
- Fill out all applicable paperwork required for travel
- Meet all payment deadlines: $650 by March 10, additional $250 by March 24, additional $250 by April 7, remaining balance by April 12.